Our Business
Environment and Resources Business
Based on our philosophy of sustainable forestry, in which new trees are planted to replace harvested timber, we conduct domestic forestry business in Japan and international forestation business in Southeast Asia and New Zealand, as well as forest-based asset management and power generation business in the field of renewable energy.
While strongly supporting stable timber supply by utilizing our domestic forests, we also develop various businesses that help resolve environmental concerns.
Overseas Forestation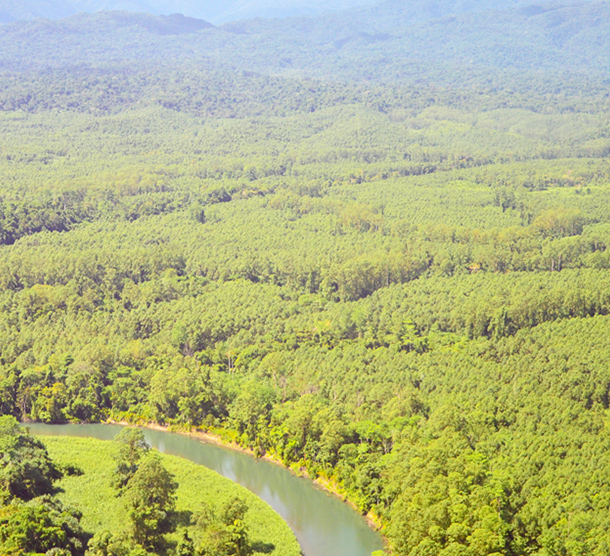 We are conducting some of our forestation business in New Zealand. By utilizing trees obtained from these forests as raw material in our production business within that country, we carry out sustainable forest management and industrial material production in harmony with local society and the environment.
In Indonesia, we have operated a large-scale forestation business in West Kalimantan since 2010 and gained recognition for its initiative to manage peatland in a way that effectively maintains the business while successfully curtailing greenhouse gas emissions.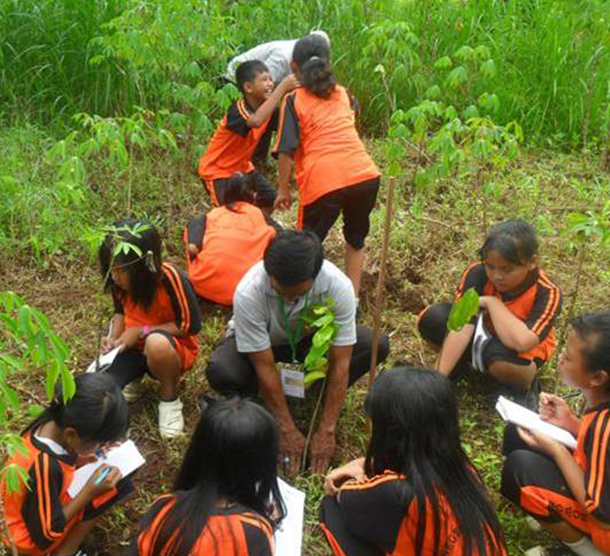 In Papua New Guinea, we manage forests and operate clinics and markets for local areas, thereby contributing to improvements in the health and living conditions of local people.
Domestic Forestry Business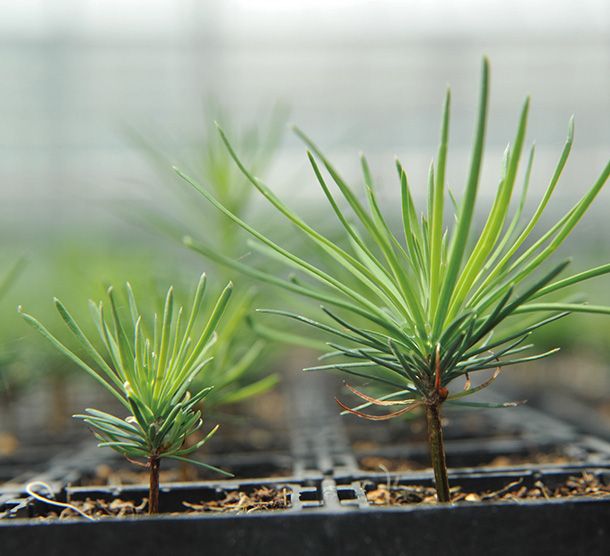 The Domestic Forestry Business is the foundation of our business that constitutes the roots of the Sumitomo Forestry Group.
We steadily promote greater efficiency in forest management by deploying high-performance forestry machinery that facilitates safer and more efficient operations in forests.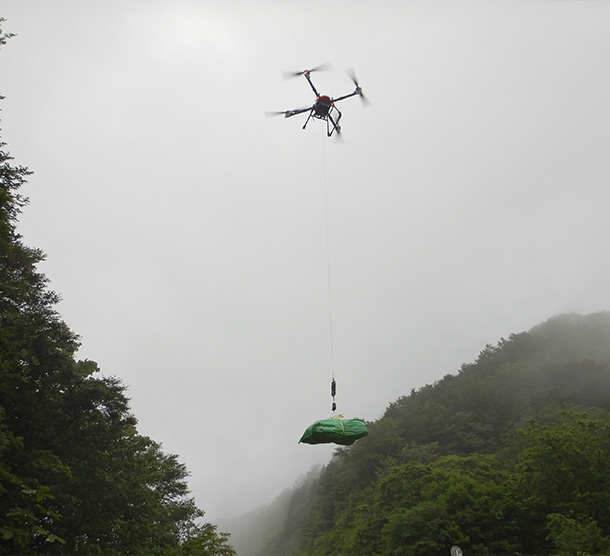 We also pursue advances in the latest technologies, as seen in the development of a forestry assistance suit that reduces the work burden on our labor force, as well as seedling transportation drones and test forestation with fast-growing tree species. We operate seedling cultivation centers in six locations across Japan that can supply seedlings throughout the year by effectively utilizing technology in greenhouses.
Renewable Energy Business
In the field of renewable energy, the Sumitomo Forestry Group is focusing development particularly on the wood biomass power generation business, which uses fuel such as wood chips made from waste building materials or unused timber from forests. This wood biomass power generation business helps to maintain woodlands near the power plant with a procurement process for unused timber from these forests. Therefore, as this process connects to revitalization of the forestry industry, the business can be expected to contribute to regional economies. In addition, a stable assurance of fuel that uses the procurement sources cultivated in the Group's Timber and Building Materials Business up until now will serve as an advantage in our business management.