Our Business
Lifestyle Services Business
We apply Group synergies in building construction technologies, accumulated in the Housing and Construction Business, and our expertise in living spaces to provide the elderly with residential environments that secure their safety and healthy lives.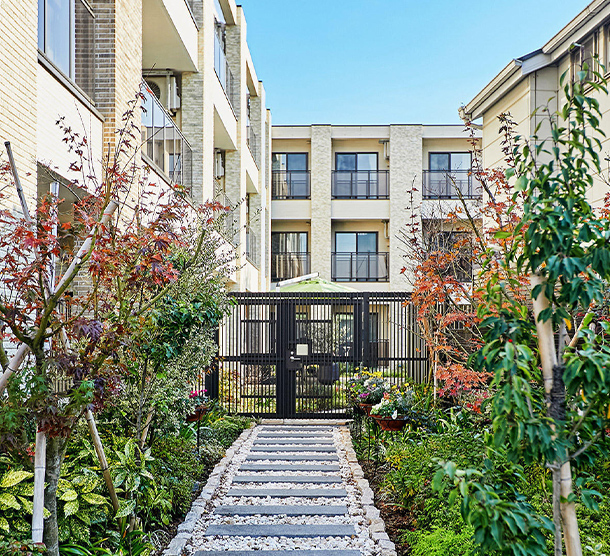 Sumirin Fill Care Co., Ltd. operates 20 private-pay elderly care facilities, mainly in the Greater Tokyo area, under the themes of "the warmth of people and wood" and "elderly care services adopted for changing times." With the introduction of advanced systems via ICT and the guidance of specialists in the field, the company is actively undertaking initiatives of the latest technologies for elderly care, such as launching the original service "Forest Life" which maintains and improves the living environment and health status of facility users.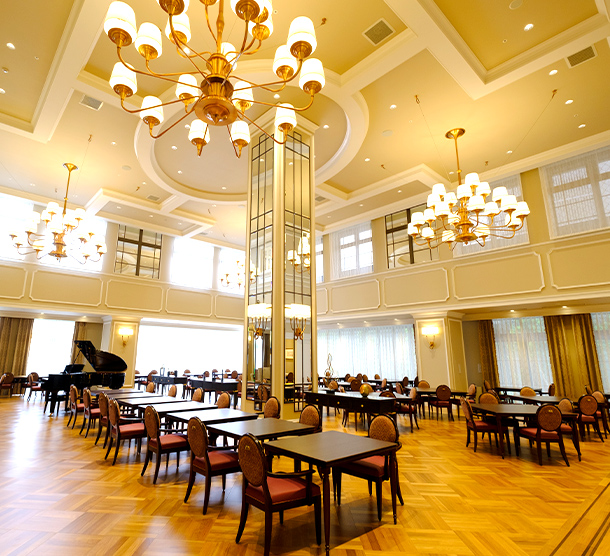 Sumirin Care Life Co., Ltd. operates four large-scale private-pay elderly care facilities. The support services are tailored to elderly residents throughout all stages of their lives, from those who are healthy and independent to those who require advanced medical support, as well as providing an enriched system realized through partnerships with medical institutions and assignment of hospital care workers. The company recently opened Japan's largest* elderly residents that offers comprehensive living support services in early 2020. The facility, Elegano Nishinomiya, contains a total of 309 units.