Lifestyle Services Business Initiatives
Communication with Our Customers
Lifestyle Services Business Initiatives
Contributing the Super-Aging Society Through Our Business
The rate at which Japan's population is aging continues to accelerate even after having become a super-aged society in 2010. In October 2020, the aging rate reached 28.8%*, and is estimated to exceed 30% by 2025. The rapidly advancing trend toward a super-aged society is one of the most critical social issues Japan faces. In addition, concentration of the population in Tokyo and depopulation of rural areas due to declining birthrate and aging population have become nationwide issues. Sumitomo Forestry is promoting initiatives to help resolve these issues. In order to address this issue, we are making use of the experience and knowledge in creating comfortable living spaces that we have cultivated in the housing and construction business. We apply this know-how as we strive to enhance both quality and quantity in implementing various services centering on enabling the elderly to continue living with vitality for every possible day in safely living environments.
* Source: Annual Report on the Aging Society, 2021 ed.
Expanding Services for Customer Need
Sumitomo Forestry provides long-term care for the elderly through Sumirin Fill Care Co., Ltd. and Sumirin Care Life Co.
Nursing Care Service Business for the Elderly
Sumirin Fill Care provides comprehensive services to each resident through staff arrangement that exceeds the number required under nursing care insurance standards. As of December 2021, the company has six facilities with 766 rooms offered for the elderly with nursing care. The company is operating a total of three day-care facilities for the elderly.
Sumirin Care Life Co. has operated three large-scale private-pay elderly care facilities in Kobe that combine independent living and nursing care services up until now. Sumirin Care Life has at least double the number of staff on duty as required under nursing care insurance standards. The company provides a high level of overall services with staff on site 24 hours a day and partnerships with participating general hospitals at all of its facilities. The quality of service has earned high praise from external institutions. Elegano Nishinomiya, a private-pay elderly care facility (elder residential facility) with 309 rooms and peripheral services, opened in Nishinomiya City, Hyogo Prefecture in May 2020. Elegano Nishinomiya brings the number of living spaces available in combination with the existing four facilities to a total of 998 rooms. The company also operates a total of seven Service Stations offering in-home nursing such as visiting nurse services, and day-care services.
In this way, we have been further expanding the number of rooms provided in recent years to bring our high-quality Group services to an even larger number of customers. The Mid-Term Sustainability Targets have set a goal to expand the number of living quarters provided to 1,842 rooms. As of fiscal 2021, these two Group companies provide 1,764 rooms.
The coronavirus disease (COVID-19) has been spreading throughout the world since fiscal 2020. The two Group companies above have made preventing the spread of the virus their top priority while striving to appropriately care for residents and provide high-quality services.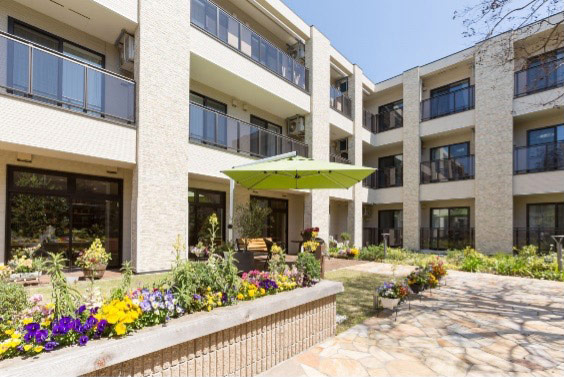 The total number of living spaces
FY2024 Target
1,842rooms
The total number of living spaces
FY2021 result
1,764rooms
Efforts to Help Extend Healthy Lifespans from the Customer's Perspective
—Providing Health Management Services Employing ICT—
The segment of the population requiring nursing care is expected to increase drastically from 2025, when all members of the Baby Boomer generation will have reached old age. As such, attention is focusing on a wide range of efforts to help the elderly maintain activities for daily living (ADL) and extend their healthy lifestyles.
Sumirin Fill Care has been adopting the ICT-equipped Life Rhythm Navi* Plus Doctor resident monitoring system since fiscal 2016. The system analyzes data from numerous sensors such as bed sensors, motion-detection sensors, and temperature/humidity sensors. It provides a detailed real-time grasp of the interior environments of living spaces, as well as residents' sleep states and activities, converting all of this information into data.
Bringing "visibility" to resident monitoring data in this way can be useful in preventing falls and in keeping up on the condition of each resident. This data makes it possible to effectively maintain and improve the medical condition of each patient. Implementing the system in conjunction with nursing care tracking systems and nurse-call functions also enables sharing of information from residents and collaboration among staff to rapidly respond to any changes in a resident's condition, which is expected to help reduce staff workloads.
Through these efforts, average occupancy rate remained high at 96.3% as of the end of fiscal 2021, despite restrictions on sales activities due to the impact of the COVID-19.
* Life Rhythm Navi is a registered trademark of EcoNaviSta Ltd.
Elderly Living Spaces Combining Sumitomo Forestry Group Living Environments and Nursing-care Expertise
—Elegano Nishinomiya—
Elegano Nishinomiya is a mixed-use facility combining our own nursing-care insurance business. The facility also offers a lifestyle program that brings the peace of mind necessary for nursing-care to a wide range of residents from those living independently to those needing assisted living or nursing care. A variety of innovations are intended to help all residents live more energetic lives.
These facilities employ the living environment expertise cultivated at the Sumitomo Forestry Group. The vaulted dining room where daily meals are served has a private Japanese-style dining space where residents may share meals with their family surrounded by the warmth of wood. Elegano Nishinomiya also incorporated housing exteriors and a promenade (playground) emanating the feel of the changing seasons through a design created with the help of Sumitomo Forestry Landscaping. On the care floor terrace for residents requiring long-term care, there is a garden with flowers to enjoy while sitting in a wheelchair. These ingenuities bring the joy of green spaces to everyone. The nursing-term care living spaces are equipped with bedside tables that encourage more pleasant sleep through the power of wood and indirect lighting (founded in research and development results from the Tsukuba Research Institute). In addition, all units are equipped with emergency call and Wi-Fi for a safe, secure, and comfortable living environment.
More enhanced medical support is available to all residents from neural examinations through an MRI for the early detection of dementia and tumor maker tests that help with the early diagnosis of cancer. To maintain the health of residents, the exercise room provides water beds that offer massages through the power of water and various other prevention training machines right for seniors in addition to lessons from sports instructors.
Liberal arts programs offer everything from games like go and mahjong to pottery, watercolor painting, calligraphy and flower arrangement classes. Skilled artisans teach the programs that residents can choose from various times throughout the day according to their skill level and health whether beginner or a person who requires long-term care. College and graduate students majoring in music from Kobe College also perform regular concerts.
Sumirin Care Life enhances living environments so that each resident can live life in their own way. We are also advancing even more high quality services by unifying nursing-term and nursing staff, external medical institutions, expert teachers, nutritionists, care managers and many other professionals.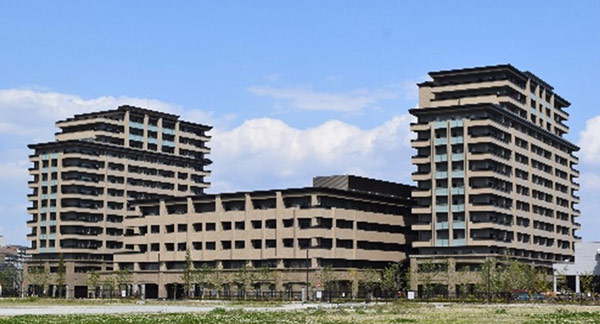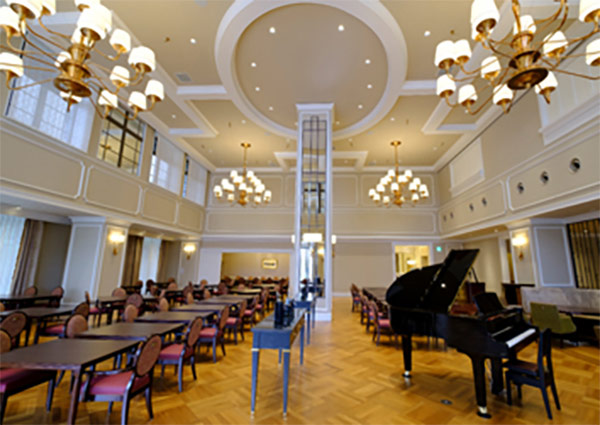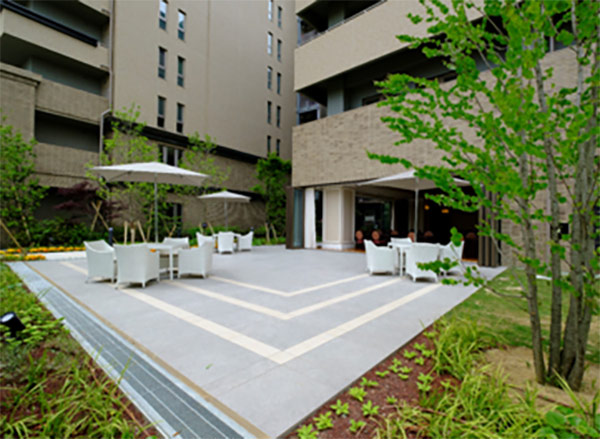 Lifestyle Services Business Initiatives