Distribution Business Initiatives
Distribution Business Initiatives
Basic Policy
Sumitomo Forestry Group strives to contribute to a sustainable and prosperous society through business activities that use wood, a renewable resource. To do so, we engage in responsible wood procurement activities in accordance with our Wood Procurement Basic Policy formulated in 2005 and our Wood Procurement Principles and Policies formulated in 2007. To deliver legal and sustainable wood, we only engage in responsible wood procurement.
In 2015 with the Sumitomo Forestry Group Procurement Policy, we expanded our scope beyond timber to include a wide range of other procured products, such as metals, ceramics, resin and other building materials, and based on this policy, are engaged in procurement activities that take into consideration the economy, society and environment.
Sumitomo Forestry Group's sustainable wood procurement initiatives have responded to growing concerns about deforestation as one of the climate change factors with the introduction of our own wood procurement due diligence. In May 2019, we newly implemented an Action Plan that does not contribute to deforestation in order to further reinforce evaluation standards for sustainability.
Promoting the Use of Timber and Wood Products from Sustainable Forests
To confirm collateral of legal compliance as precondition, Sumitomo Forestry Group defines timber and wood products as sustainable if they fulfill one of the following.
Sustainable is Defined as, Environmental: No contribution to deforestation
Social: No violation of human rights such as occupational safety, forced labor, indigenous rights, etc.
Sustainable is Defined as, Environmental: No contribution to deforestation
Social: No violation of human rights such as occupational safety, forced labor, indigenous rights, etc.
Certified timber and pre-certified timber: FSC, PEFC, and SGEC
(Regardless of CoC connection, we place emphasis on certification at time of production and promote a shift to certified timber)
Wood from planted forest
Natural forest wood where forestry management and distribution can be assessed as sustainable.
(this does not include wood from conversion forests = wood harvested from natural forest that were converted to farm land such as oil palm plantations)
Recycled Wood
Click here for related information
Structure of Wood Procurement Management
Sumitomo Forestry Group established the Wood Procurement Committee, chaired by the officer in charge of sustainability promotion at Sumitomo Forestry (director and managing executive officer) and comprising managers from departments in charge of wood procurement. The committee discusses issues related to group-wide wood procurement, including procurement standards and risk assessments for illegal logging.
In fiscal 2022, the Wood Procurement Committee met four times to confirm the legality and conduct a "Sustainability Survey" for all 171 directly-imported suppliers subject to screening and suppliers with whom overseas Group companies (distribution) do business. Regularly (once a year or once every two years), we confirm legality and sustainability of both new and ongoing parties we conduct business with.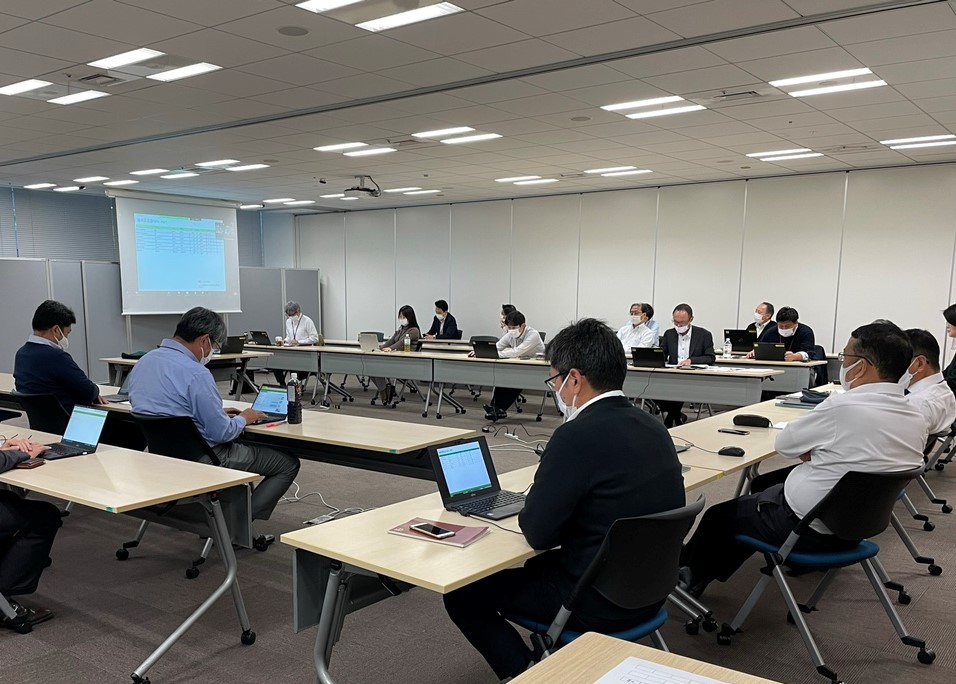 Sustainable Timber and Wood Products Procurement Initiative
Promoting Initiatives Adhering to the Procurement Policy
Procurement Policy
Under the Sumitomo Group Procurement Policy, Sumitomo Forestry Group carries out due diligence on wood procurement to ensure that the procurement is performed in a sustainable manner with consideration of legal compliance, human rights, labor practices, biodiversity conservation, and local communities.
Confirmation of Legality of Wood Procurement
Timber and Building Materials Business, Housing Business and each of wood procurement division at each Group company confirm that the wood provided by suppliers has been legally harvested, or that the timber and wood products they provide have been made only from legally harvested wood as a raw material. Each person in charge of procurement is required to follow the Wood Procurement Due Diligence Manual, gather the following information, cross-check relevant documents for each location and tree species, and confirm traceability of the entire supply chain all the way to the logging site.
The 52 questionnaires for our sustainability survey are arranged according to check-list of such forest certification as FSC and PEFC, surveys from our purchasers, and sustainability assessment of cross-sectoral organizations.
| No. | Category name |
| --- | --- |
| 1 | Supplier name |
| 2 | Supplier address |
| 3 | Wood type |
| 4 | Tree species of timber and wood products |
| 5 | Country or region of logging of timber and wood products |
| 6 | Annual procurement volume (weight, area, volume or quantity) |
| 7 | If sold to a legal entity, the name and address of that legal entity |
| 8 | Results of supplier surveys and other, inspection records and other |
| 9 | Documents certifying that harvesting was conducted in accordance with laws and regulations of the logging country |
Risk level
With this information sorted by country, region, tree species, and wood type, risk assessment on the illegal logging or human rights violation is carried out based on procurement standards stipulated by the Wood Procurement Committee. Risk categories are determined according to such information from Transparency International's CPI (Corruption Perception Index), FSC' national risk assessment, UNEP/WCMC (United Nation Environment Program/World Conservation Monitoring Center) and reports from environmental NGOs to be A (low risk), B (medium risk) and C (high risk). Even when suppliers are identified as A (low risk), they are all assessed regardless of the volume or duration of contracts, since our business is centered on wood and timber and wood products suppliers should not be considered as non-significant. Timber and wood products in the B (medium risk) and C (high risk) categories should not be solely evaluated with documentation to prove that they are legally harvested according to that country's laws and regulations. In addition, when necessary, company staff are sent for on-site inspections to ensure traceability back to the logging site. In fiscal 2022, we audited 45 companies in Category A, 29 companies in Category B, and 97 companies in Category C.
Status of timber by region, and timber and wood products
(results for January to December 2022)
Consideration for Biodiversity Conservation, Labor Practices and Human Rights, and Local Communities
Following items are checked, through Sustainability Procurement Surveys to suppliers and local interviews for the products that are being procured:
Whether the rights of workers, local and indigenous community are abused in the area where we procure the products and their raw materials from. If this is the case, whether suppliers check their logging practices take place with consideration for these rights.
Whether the high conservation values forests are included in the area where we procure the products and their raw materials from. If this is the case, whether suppliers check their logging practices with consideration to forests with high conservation value.
Sustainability procurement survey implementation rate of suppliers of imported timber*
100%

Review
Each procurement division reports the status and progress of these initiatives to the Wood Procurement Committee, facilitating continuous improvements throughout the supply chain.
Due Diligence in Wood Procurement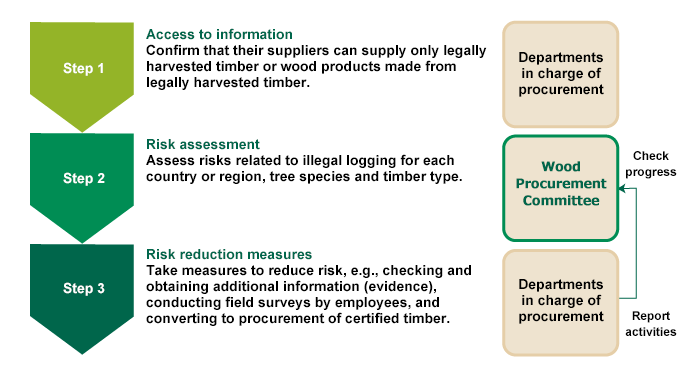 Progress of sustainability initiatives in timber and wood products
Sumitomo Forestry established an Action Plan to shift to alternative materials (from selective logging of natural forests and planted forests) and gradually stop handling wood products that do not meet the definition of "sustainable timber and wood products" even when their legality can be confirmed.
In September 2021, we suspended contracts with suppliers who did not meet our procurement standards and whose sustainability could not be confirmed through repeated dialogues, thereby achieving 100% handling of sustainable timber and wood products on a contract basis. We will continue to thoroughly implement sustainable wood procurement. The same due diligence is also applied to wood biomass fuels such as pellets and PKS as to timber and wood products to promote sustainable procurement.
Percentage of sustainable timber and wood products handled
FY2022result*
100%

Click here for related information
Education for Personnel in Charge of Procurement
In order to deepen the understanding of those in charge of wood procurement, the Sumitomo Forestry Group holds study session- once a year with external experts in the Wood Procurement Committee to learn about current trends and the latest information in the world.
Supply Chain and Human Rights
In recent years, respect for human rights in corporate activities is becoming increasingly important. In Japan, there are more and more media coverage on human rights issues in corporate activities, and interest is growing. There are also relevant human rights issues in aspects related to timber and wood products, for example, relations with local communities in logging areas and violations of indigenous peoples' rights. On December 19 2022, the Sumitomo Forestry Group held a study session entitled "Supply chain and human rights" with Mr. Hidemi Tomita, Representative Director of LRQA Sustainability K.K.
The study session covered the background of the issue of business and human rights, international codes of conduct, tightening international standards, and domestic and international trends such as legislation on human rights and due diligence in various countries. It was an opportunity to reflect on the urgent need to address human rights issues and the need to respond to human rights risks, including those in the supply chain, and how to deal with them before they develop into actual business risks.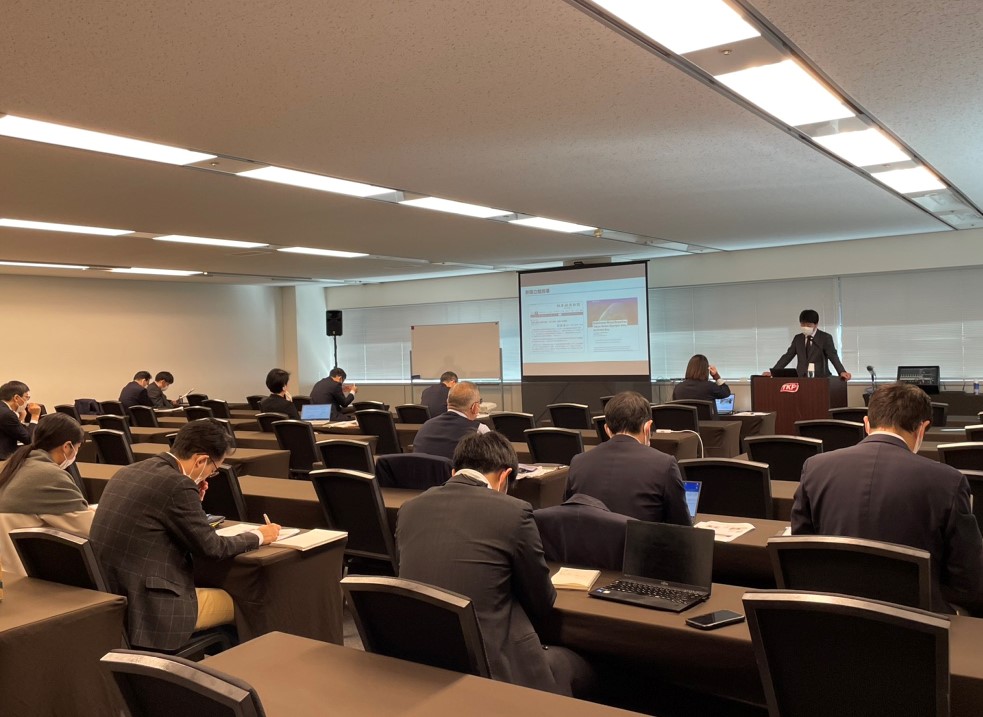 Study Meetings Held to Date
Theme
Description
Lecturer
FY2018
Wood production and sustainable forest management in Indonesia and Malaysia.
Update on how the wood legal compliance certification system works, and certified wood and sustainable forest management in Indonesia and Malaysia.
Institute for Global Environmental Strategies (IGES)
Research Manager
Hiromitsu Samejima
FY2019
Forest certification seminar
History of various forest certification schemes and updates on FM and CoC certification
Japan Gas Appliances Inspection Association Forest
& EPA Group
FSC-CoC auditors and certifiers
Kentaro Katase
FY2020
Recent trends and the nature of ESG investment
The major trends behind 'why ESG investment?"
Professor, Takasaki City University of Economics
Professor
Takeshi Mizuguchi
FY2021
Sustainable wood procurement from a financial perspective
Main outcomes of COP26, forests in ESG investment and financing policies of financial institutions, forest certification from a financial perspective, TNFD, etc.
WWF Japan
Head of Financial Group
Mutai Hashimoto
Reinforcing Engagement with NGOs and Other External Stakeholders
In our efforts for formulating and implementing our Action Plan, to respond sincerely to societal demands and to promote responsible procurement, we organized a stakeholder dialogue with environmental NGOs, ESG specialists and researchers in July 2019.
Experts from the World Wildlife Fund (WWF) Japan, Friends of the Earth Japan, Global Environmental Forum, Institute for Global Environmental Strategies, the Rainforest Action Network and Takasaki City University of Economics participated on the day of the dialogue.
In December 2020, approximately one and a half years after the start of the Action Plan to achieve the target of 100% "sustainable timber and wood products procurement," another stakeholder dialogue was held to report on the efforts made so far. Discussion included the implementation of the Sustainability Procurement Surveys and the status of the percentage of timber and wood products from sustainable forests being handled, and other challenges at hand.
In March 2022, as the final year of the Action Plan, a report was given on the results of the initiatives from 2019 to 2021, together with an outline of Mission
TREEING 2030, which was announced in February 2022.
In order to achieve the target of the Action Plan, reflecting the discussion from these stakeholder dialogues, we approached suppliers where improvement were required, deepen their understanding on the issues, and encouraged improvements and explained. Ultimately, we had to terminate our contract with suppliers whose sustainability could not be confirmed by any means, and in September 2021 we were able to achieve 100% "sustainable timber and wood products procurement."
In this regard, we were commended for suspending business with suppliers who did not show improvement in order to achieve our targets.
The Sumitomo Forestry Group will continue the implementation of active dialogue with stakeholders and strengthen its initiatives.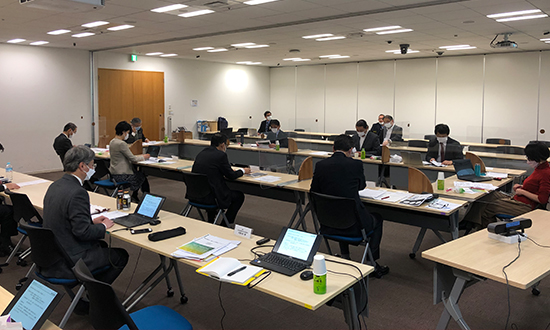 Assessing Wood Procurement by onsite interviews
Wood Procurement in Romania
Several environmental groups have expressed concerns about forest management and wood production in Romania in terms of whether logging has been appropriately conducted. In April 2017, members of the Wood Procurement Committee conducted on-site inspections, first gathering information through meetings with such organizations as the Ministry of Environment and Forests of the Romanian Government, the Embassy of Japan in Romania, ASFOR (Romanian Forest Association), among others. The members also went to a supplier manufacturing facility and inspected representative logging sites of logs that were transported to the facility. At the manufacturing facility, they confirmed that the supplier properly checks transport permits and the logs bundled on the trailer when receiving raw material logs at the lumber manufacturing plants. For example, the visiting team was able to confirm that the supplier was thorough in segregated management to ensure that logs exceeding the amount permitted were not used and that they engaged in such measures as reporting to forestry authorities. The team received an explanation about forest management from a forest ranger at the logging site and checked the actual hammer stamp mark and process when loading the trailer in the field. In addition, they were able to confirm the dedication to preserving the rare forest ecosystem by observing forest conservation areas under the Romanian government's jurisdiction.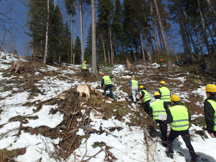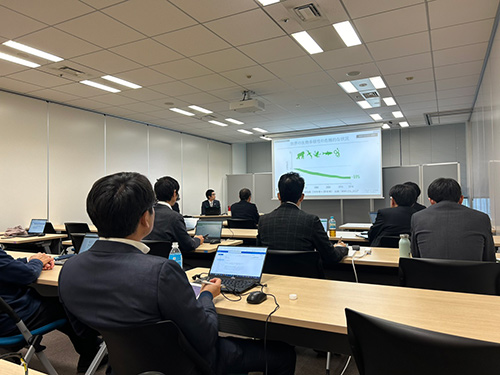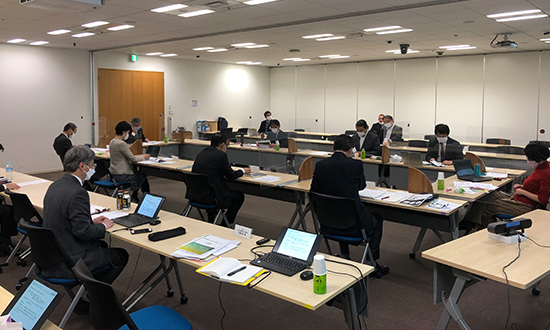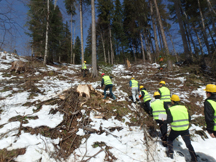 Concrete Form Plywood from Indonesia
In recent years, several environmental groups have expressed their concerns about the legality of the logs used as raw material for plywood manufactured in Indonesia. In Indonesia, the SVLK timber legality verification system is in place, requiring timber product manufacturers and exporters to register by obtaining SVLK business certification issued by an independent evaluation and certification organization recognized by the National Accreditation Committee. Upon doing so, the business obtains documentation (V-Legal documents) from the independent verification and certification body certifying the wood as legal, and expressly confirming the legality of the entire supply chain, from logging to wood processing at manufacturing plants to export. In July 2018, we conducted an on-site inspection of the concrete formwork paneling plywood manufacturing plant that serves as our supplier. At a wood yard near the harvesting site, we were able to use QR-code labeling on tags attached to logs to confirm the harvesting information at the Indonesian Ministry of the Environment and Forestry website, as well as with V-Legal documentation. After the same logs were transported to the plant, we were once again able to use QR codes at a plant wood yard to access the ministry website and V-Legal documents, successfully tracing them back through the transport process to their harvest location.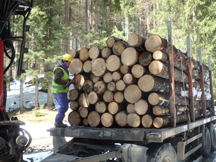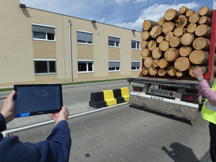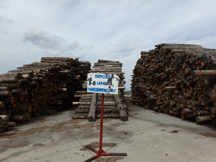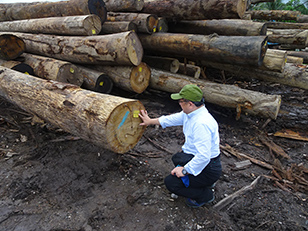 In relation to plywood for concrete formwork used in the construction of Olympic-related facilities, in November 2018, an environmental NGO submitted an allegation to the Reporting Desk established by the Organizing Committee for the Olympic Games that logs used as raw materials by suppliers who have business relationships with Sumitomo Forestry may not conform to the Olympic procurement standards. Sumitomo Forestry responded to the report by presenting relevant documents and explaining to the Organizing Committee that such logs were not included in the supply chain. As a result, the Organizing Committee concluded that the allegations were untrue, and the report was not accepted, and was published on the website of the convention in February 2019.
In November 2021, a similar point was brought to the Tokyo Metropolitan Government's Olympic and Paralympic Preparation Office, which built related facilities. Sumitomo Forestry reiterated to the Tokyo Metropolitan Government that it complies with the Olympic procurement standards.
Plywood from Sarawak, Malaysia
In recent years, as is the case with Indonesia, several environmental groups have expressed their concerns about the legality of the logs used as raw material for plywood manufactured in Sarawak, Malaysia. Sarawak Forestry Corporation was established in 2003 for the purpose of eliminating illegal logging in Sarawak, Indonesia. Thereafter, the Sarawak Timber Legality Verification System (STLVS) was created in 2015 to further strengthen efforts to eliminate illegal logging, reflecting the trend of elimination of illegally logged timber in countries such as the United States, the EU, and Australia. Sumitomo Forestry conducted an on-site audit of a plywood production plant of one of its suppliers in September 2019 to primarily confirm whether the STLVS was properly in operation from the logging sites to the plant landing.
We were able to confirm that tracking is possible from logs arriving at the plant to the harvesting district via identification processes such as orange tags proving royalty payments (for processing domestically), white tags (for log production) as well as markings and relevant transfer permits from regional forest offices through the detailed logging plans and tree logging lists required by STLVS. In addition, a signature from a representative in charge of the regional forest office on the back of the export application (K2) necessary to export plywood products confirms the products satisfy all of the STLVS standards.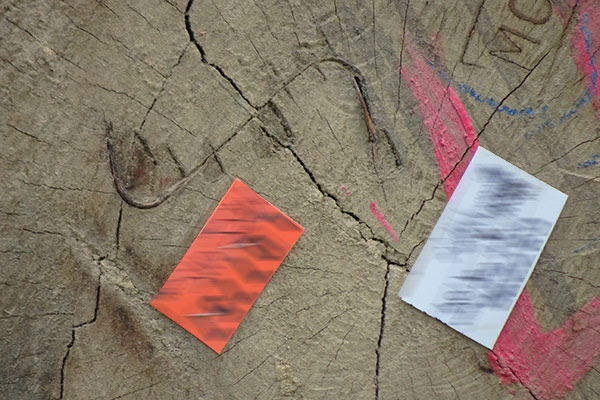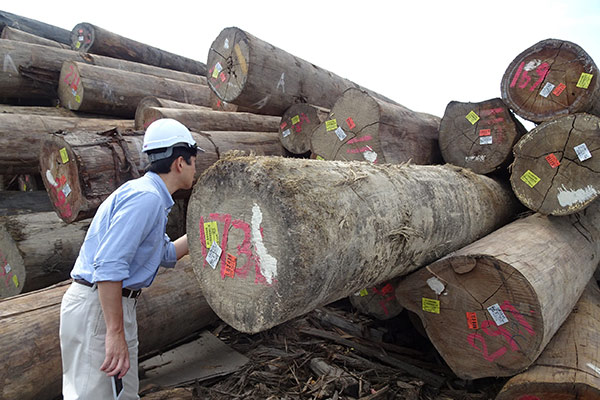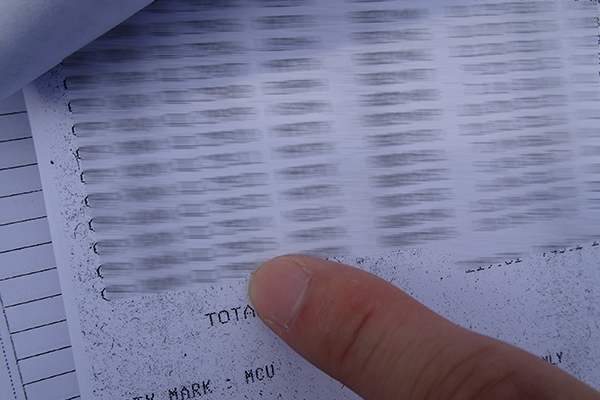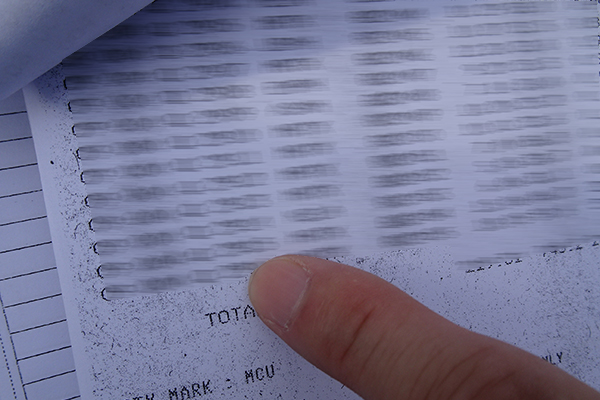 Communication with Our Business Partners
In the Timber and Building Materials, given that it is characterized as being a regional industry, Sumitomo Forestry maintains close communication with the suppliers and purchasers of timber and building materials in each region.
Study Meetings Held to Date
Name/Scale
Description
The Sumirin club
-a membership organization to communicate with regional suppliers of timber and building materials
Number of members: 872 companies (as of July 2022)
Established in different regions around Japan as a forum for communication with business partners for distribution operations of timber and building materials. Training sessions and informational exchange meetings are held two or three times a year in each region, allowing members to deepen mutual friendships, promote product R&D, enhance production and distribution, and support improvements in the industry as a whole.
Publication of Building Materials Monthly
Monthly print run of approximately 4,200 copies
With a history spanning more than half a century, this monthly magazine publishes timely information and topics regarding timber, building materials and the housing industry from our distinct perspective.
Dennagon (Digital Delivery Slip and Invoice Transmission Service)
The Timber and Building Materials Division launched the Dennagon service in October 2016 as a website to access and receive digital versions of delivery slips and invoices traditionally exchanged on paper.
Using the Dennagon service provides the benefits below.
Purchasers can now receive the delivery slips and invoices the morning after they are issued by the Company instead of waiting for them to be delivered at an unknown time several times a week. The service also streamlines the tasks to process delivery slips based on the purchasers.
The work to check the content of delivery slips is made more efficient as well through a sorting function of the delivery data in Excel, with which the purchasers can easily find desired data.
The Dennagon service stores delivery slips for ten years and eliminates filing tasks by allowing various searches to help increase efficiency while reducing costs of operations at purchasers.
Another benefit of the service during the coronavirus disease (COVID-19) was the ability for purchasers to verify our delivery data without being in the office. As of fiscal 2022, roughly 758 of our business partners are using this service.
Responsible Material Procurement
The Sustainability Procurement Surveys for suppliers of building materials and housing equipment, which has been implemented in the housing business since 2019, was also launched in the timber and building materials business from fiscal 2022. While the survey has been conducted for directly imported wood already, this is the first time it was conducted for other than-imported wood.
The main purposes of conducting the survey are (1) to ensure that the goods and services provided by the Sumitomo Forestry Group comply with various environmental and social laws and regulations throughout the supply chain, and (2) to share the Sumitomo Forestry Group's Procurement Policy, Human Rights Policy, etc. and to build better partnerships.
Conventional supply chain management refer to quality, cost and delivery, but in addition to these items, risks related to workers' rights, occupational safety and environmental issues must also be recognized and managed.
The content of the Sustainability Procurement Surveys questionnaire is based on international norms and Sumitomo Forestry Group policies and consists of questionaires on governance, human rights, occupational health and safety, the environment, ethics, information security, supply chain and social contribution.
In fiscal 2022, the target of 80% was achieved, with 46 companies responding out of 52 companies to whom the questionnaires were sent; response rate was 80.6% in items of sales. The future target is 85% in fiscal 2023 and 90% in 2024, and we plan to meet the target by increasing the number of targeted companies.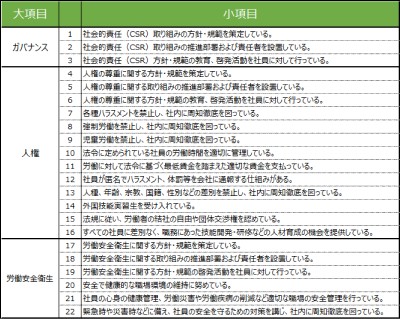 Distribution Business Initiatives