Quality Control in Lifestyle Services Business
Quality Control in Lifestyle Services Business
Quality Control for Lifestyle Services Business
The Sumitomo Forestry Group's Lifestyle Services Business is expanding a broad range of lifestyle-related services focusing on elderly care businesses and other downstream businesses that support people's lifestyles.
In the elderly care business, Sumirin Care Life and Sumirin Fill Care provide private-pay nursing home and elderly care facilities with nursing care services, as well as in-home services such as day care services and home-visit nursing care.
At Sumirin Fill Care, all employees, regardless of job category, participate in monthly general meetings at each facility to communicate internal initiatives and share residents' situations and challenges.
Sumirin Care Life conducts resident satisfaction surveys. If residents or their families have any requests or comments, we hold a general meeting attended by the director, manager, and station manager. This english is shared at the meeting of persons in charge of services attended by care managers, caregivers, nurses, social workers, nutritionists, rehabilitation staff, etc., and all participants work together to solve problems.
Efforts to Improve Customer Satisfaction
In the Lifestyle Services Business, we are implementing a variety of initiatives to improve customer satisfaction.
The elderly care business provides hospitality training. Hospitality etiquette, which adds an element of hospitality to customer service etiquette, requires a more proactive approach to service. For example, if you see a visitor looking around, you can ask, "How can I help you?" even if they don't ask any questions. We are working on this as an essential skill development for our staff.
In addition, the elderly care business conducts regular customer surveys. The results are regularly shared with staff to resolve issues.
Promoting digitalization and labor-saving measures
In the Lifestyle Services Business, we are improving the quality of operations through digitization and labor savings.
Takinomiya Country Club, a golf course operated by Kawanokita Development, has installed navigation system on carts. By detecting where the cart is located on the course, the distance to the pin can be measured and visualized, improving customer satisfaction during playing unattended by staff.
Sumirin Enterprises, an insurance and solutions business, promotes paperless operations through the use of digital tools. Depending on the task at hand, paper documents have been reduced to one-tenth of what they were before the introduction of digital tools. Since materials can be created without printing, less paperwork is required, which allows more time for customer service, leading to greater customer satisfaction.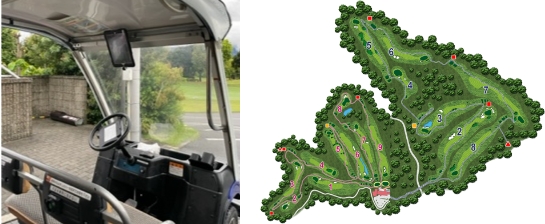 Awareness education in the Company
At Sumirin Care Life, training plans are prepared based on the opinions of the company-wide Education Committee, which brings together staff from all departments, and staff members take the initiative in implementing training by job level, job category, theme, and other genres as needed in the field.
The ladder system*, introduced as a pillar of the education system, via "visualization" of job descriptions and skills, allows staff to see what they should be aiming for, thereby maintaining their motivation and improving their skills.
In addition, the "Case Study Presentation Meeting" is a mechanism to share the results of case studies on issues that are found in daily operations with the entire company, which is also linked to human resources development.
*A personnel system that allows staff to advance their careers by taking one step at a time. Each step has a defined job description, skills, and goals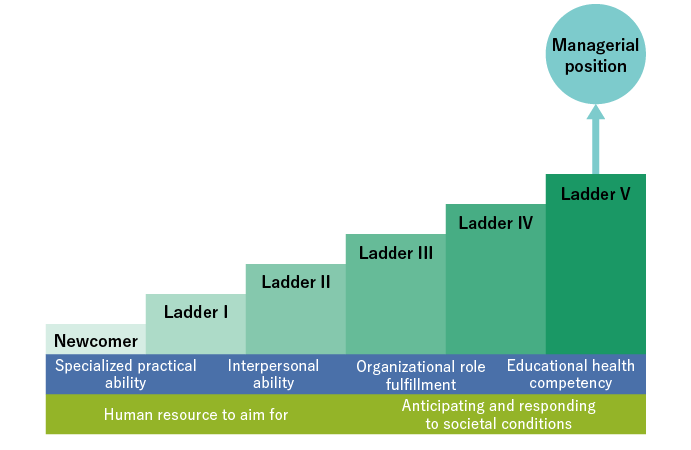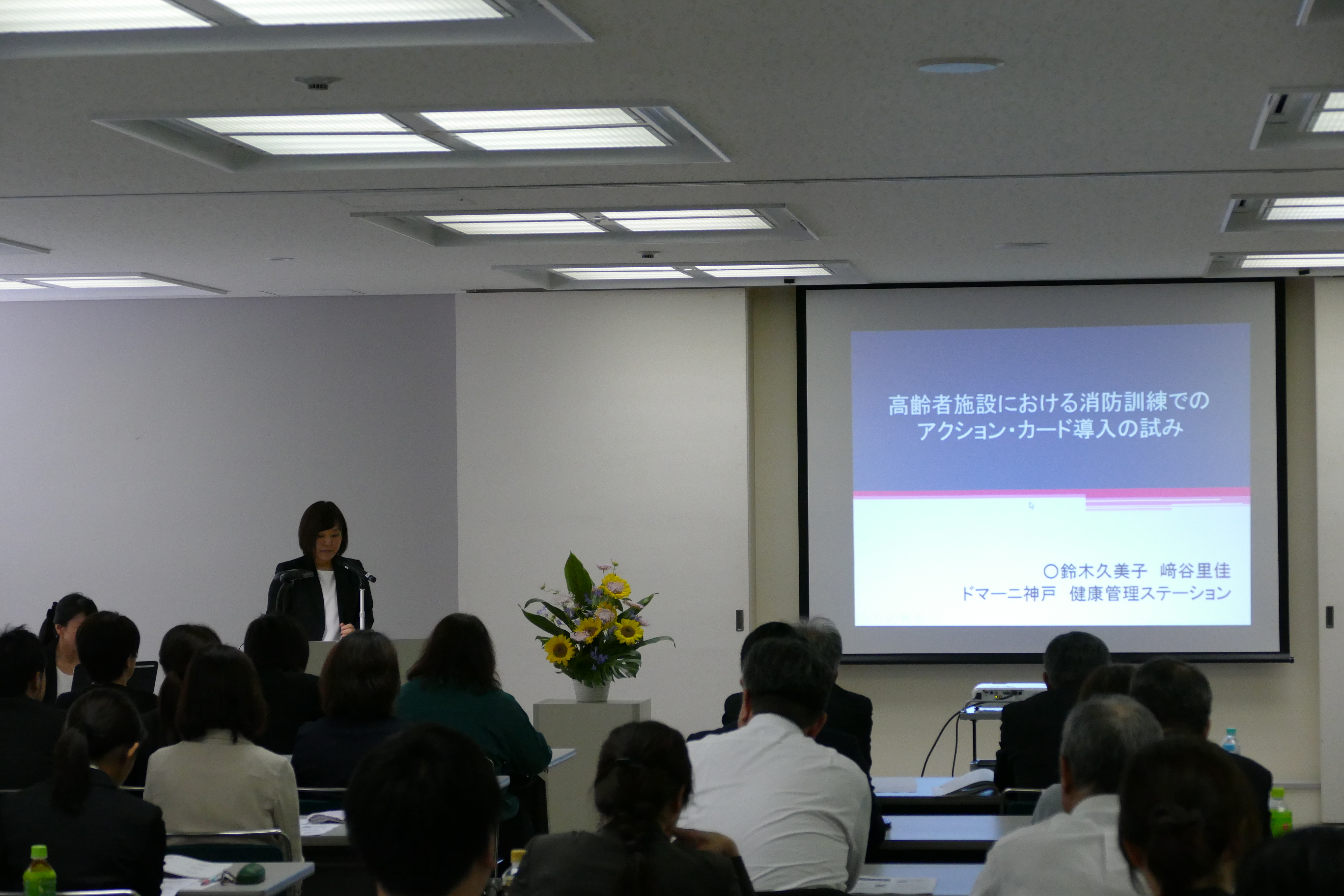 Quality Control in Lifestyle Services Business