Occupational Health and Safety in the Lifestyle Services Business
Occupational Health and Safety in the Lifestyle Services Business
Lifestyle Services Business Initiatives
The Sumitomo Forestry Group's Lifestyle Services Business is expanding a broad range of lifestyle-related services focusing on elderly care businesses and other downstream businesses that support people's lifestyles. Apart from the elderly care business, the company also operates Insurance and Solutions Business, Lodging and Community Revitalization Business, and a golf course management business.
Initiatives in the Elderly Care Business
In the elderly care business, Sumirin Care Life and Sumirin Fill Care provide private-pay nursing home and elderly care facilities with nursing care services, as well as in-home services such as day care services and home-visit nursing care.
Each company holds a monthly meeting of the OHS Committee to prevent accidents involving users and to ensure the safety of both users and employees. In the event of an accident, meetings are held at each site to discuss the details of the accident, causes, analysis, and measures to prevent recurrence, which are then reported to the headquarters of each company for horizontal deployment to all sites. In addition, Sumirin Fill Care's "Manual of Care Operations" explains our values and risk management for caregivers.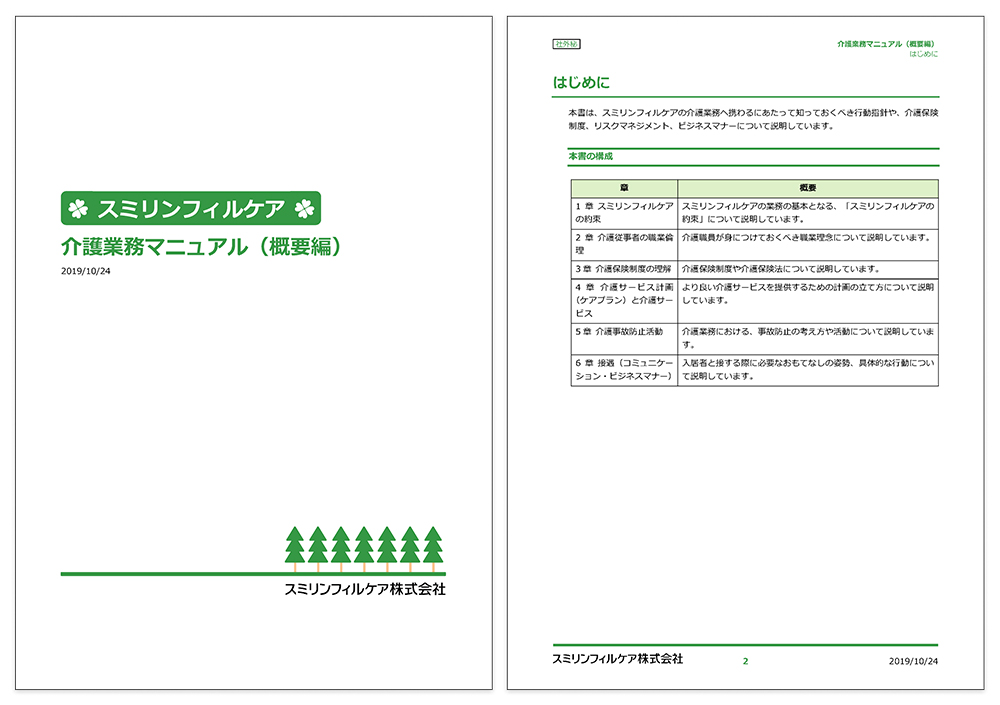 Initiatives in the Golf Course Management Business
Takinomiya Country Club, a golf course operated by Kawanokita Development, displays "Safety Month Banners" in the clubhouse and other locations twice a year during Safety Month, and all staff members wear "Safety Month" patches to ensure the safety of staff and golf course visitors during this period.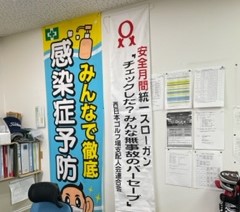 Initiatives in the Insurance and Solutions Business
Sumirin Enterprises, which operates insurance and solutions business, distributes Mitsui Sumitomo Insurance's information magazine "Tips for Safe Driving" to all employees once a month by e-mail to prevent traffic accidents.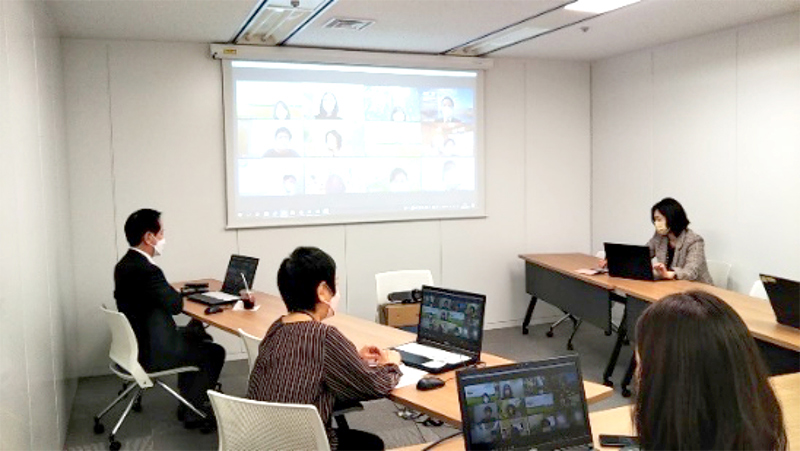 Main Risk Reduction Measures
Main Risk Reduction Measures for Elderly Care Business
Back Pain Prevention
Sumirin Fill Care distributes back pain belts to new graduates to prevent back pain, which is a common occurrence in nursing care settings, and to prevent employees unfamiliar to the job from overexerting themselves.
Sumirin Care Life has installed nursing care bathing lifts and toilet assisting lifts to reduce the risk of back pain for its staff.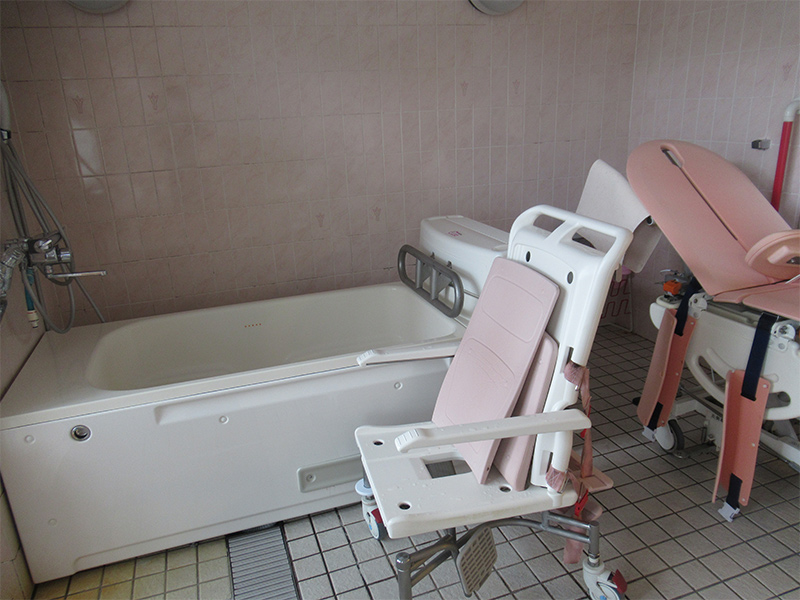 Reduction of Fatigue Due to Night Shift Work
At Sumirin Fill Care, the day after the night shift is generally set aside as a day off, and time for napping is ensured during the night shift, in order to adjust the rhythm of daily life and maintain health.
Reduction of Risk to Residents
At Sumirin Care Life, we conduct three daily hand-offs regarding changes in residents' physical condition, and we also hold a all-staff conference once during the day to share information. At Sumirin Fill Care, we share information regarding changes in residents' condition through intercom devices and medical records, to establish a system for preventing our staff from overexerting themselves which can lead to accidents. The residents' physical conditions and the status of elimination are also posted in the office to visually grasp the situation.
Major Risk Mitigation Measures in the Golf Course Operation Business
At Takinomiya Country Club, the course managers and caddies wear vests with blowers to prevent heat stroke in summer. To prevent heat stroke among customers, we have installed a shading sheet in the starting room that can block 70% of sunlight, and we provide rehydration tea during play.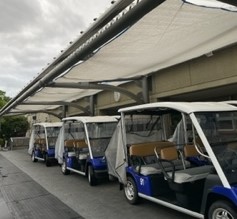 Securing safety with state-of-the-art technologies and labor-saving measures
In the elderly care business, a medication support system is in place to prevent accidents due to medication errors. When facility staff give medication to residents, they check for wrong person, wrong date and time, and double medication by scanning three types of QR codes with a mobile device.
Sumirin Fill Care has introduced an ICT monitoring system that allows us to check the residents' sleeping conditions and changes in their physical condition in real time, especially during the nighttime hours. As a result, the system is able to provide oversight in lieu of regular nighttime patrols, allowing the company to focus on those in need of assistance, thereby reducing the workload during the nighttime hours.
Sumirin Enterprises, which uses vehicles for its insurance and solutions business, uses telematics, an internet-connected vehicle operation proxy system, to ensure safe driving. Sudden acceleration, sudden deceleration, speeding, etc. will be emailed to the supervisor, and the supervisor will instruct the driver if there is a risk of danger. In conjunction with the start of installation of drive recorders, we are working to deter traffic accidents.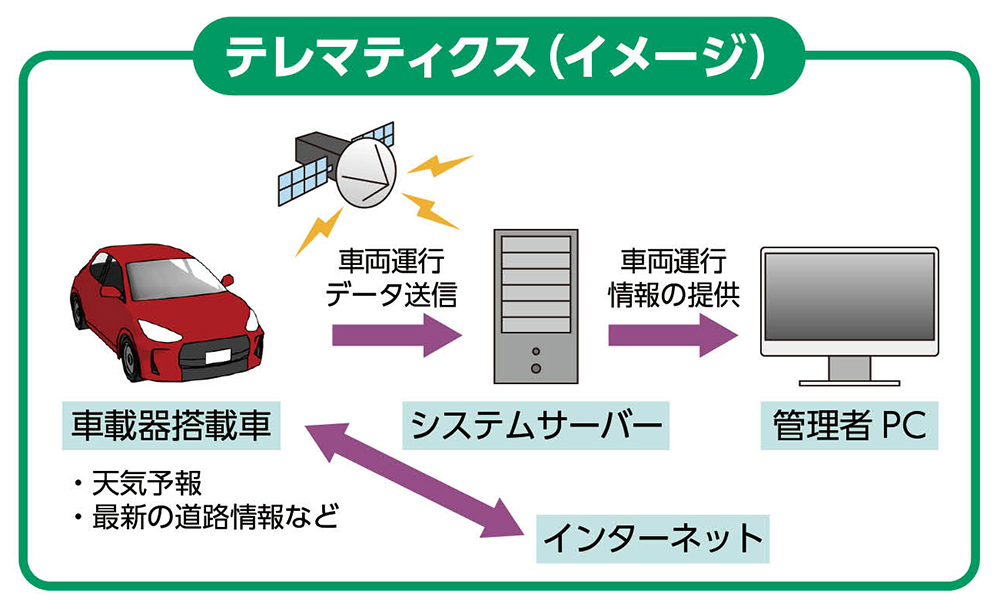 In-company training
Sumirin Fill Care provides practical training in "body mechanics" to those who wish to take it, approximately four times a year. Body mechanics is a caregiving technique that allows caregivers to provide care with minimal force and utilizes the mechanical relationships between human joints, muscles, and bones as they move. It is effective in reducing the burden on caregivers and preventing back pain.
We are also engaged in "anger management training" for all employees of the care facilities. Anger management is psychological training for managing and dealing with anger. Controlling anger can reduce work stress and improve communication with residents and users.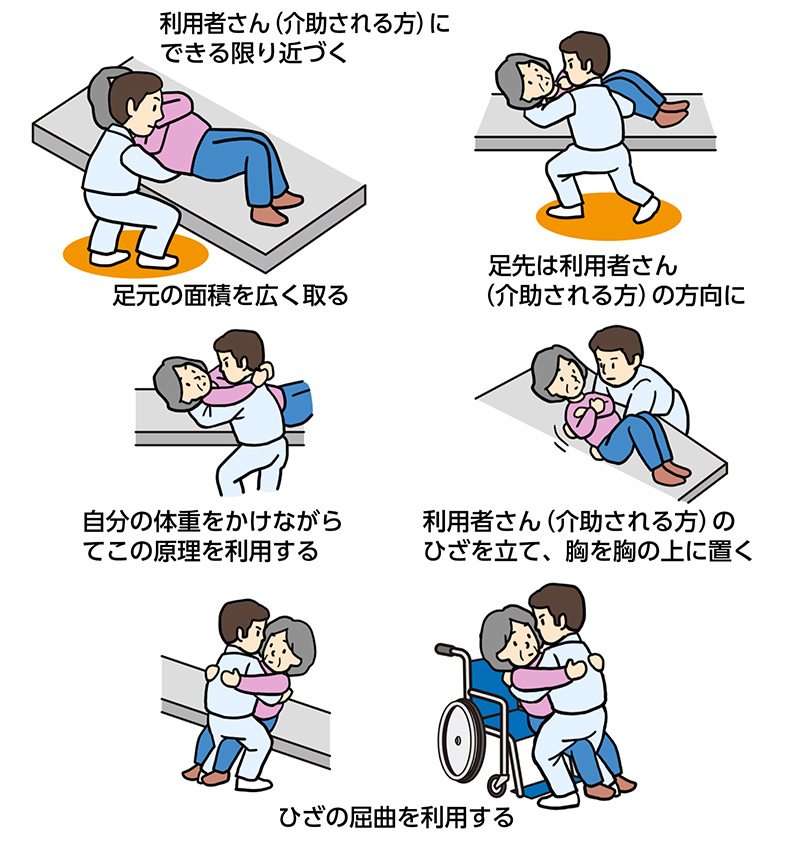 Occupational Health and Safety in the Lifestyle Services Business