Overview
Wood has great potential for both the sustainability of the global environment and the development of our society and economy. Constant technical development is essential to tap into this potential of wood and heighten its value. The Tsukuba Research Institute has been fulfilling the role of realizing this potential of wood by supporting the foundation of the Sumitomo Forestry Group with leading-edge research and technical development capabilities related to wood since its establishment in 1991.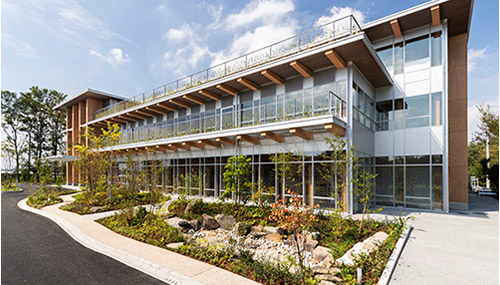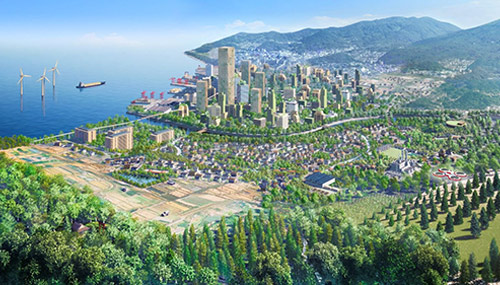 Main Figures (FY2022 Result)
Research and development expenses2,576million yen
Research and Development System and Fields
Tsukuba Research Institute, using a five-group organization, engages in two main types of research and development: corporate research and development aimed at creating new business opportunities and value creation, and research and development linked to divisions based on business strategies. We believe taking a medium- to long-term perspective breaking from existing ideas is vital as society and the lifestyle environment changes at a bewildering rate. By finding unconventional ways to use wood and by enhancing the added value therein, the Sumitomo Forestry Group strives together as one under new research and development themes with the goal of not only supporting society and people's lives but also contributing to a prosperous global environment.
Tsukuba Research Institute's Research and Development System and Fields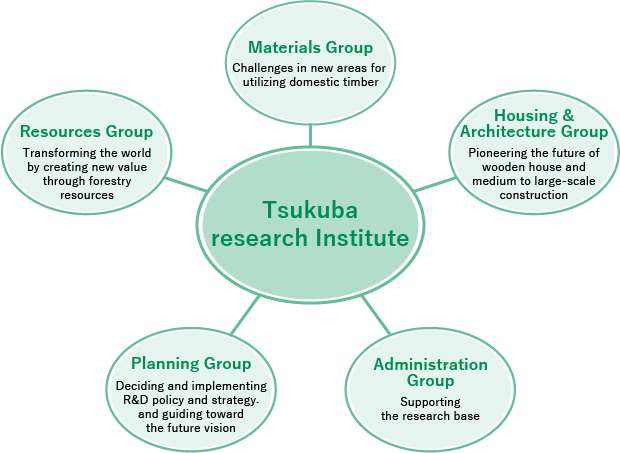 Research Results Benefiting People and Society
In 2018, the Sumitomo Forestry Group announced the "W350 Plan," a research and technology development concept that aims to realize a "Timberized Eco City" by 2041, the 350th anniversary of its founding, by transforming the city into a forest through the woodification and use of wood of the surrounding buildings and everything else, with wooden high-rise buildings as the symbol. Then, in February 2022, Sumitomo Forestry announced its long-term vision, "Mission TREEING 2030," which aims to promote decarbonization and realize a circular bioeconomy through upstream to downstream business activities centered on "trees". Tsukuba Research Institute contributes to the realization of the Sumitomo Forestry Group's goals by applying the various knowledge and technologies gained through its research activities to Sumitomo Forestry's business, and by sharing them with people and society.
Click here for related information