Business Overview
The Housing Business has provided quality living environments by expanding long-lasting, high-quality homes since entry into the custom-built detached housing business in 1975. Currently, Sumitomo Forestry leverages the design skills and technical capabilities cultivated in the custom-built detached housing business to develop a wide range of housing and lifestyle businesses from remodeling and renovations, and rental housing businesses, real estate management and mediation, subdivision, greening, and other businesses.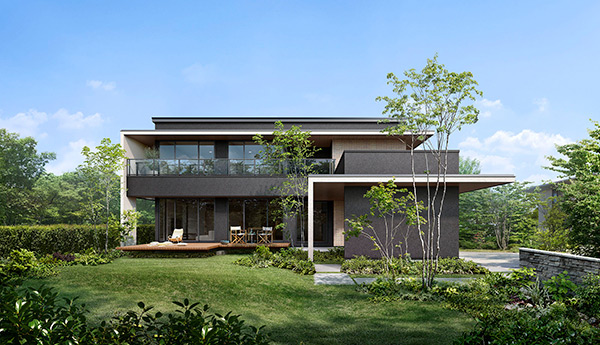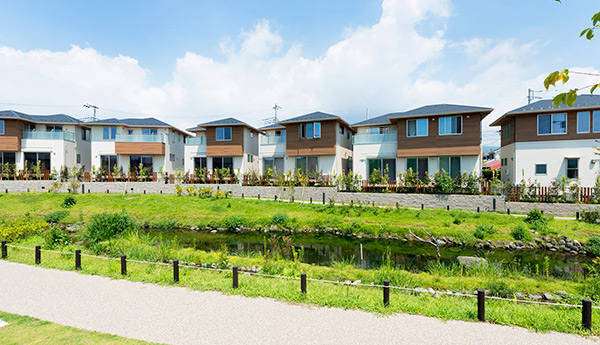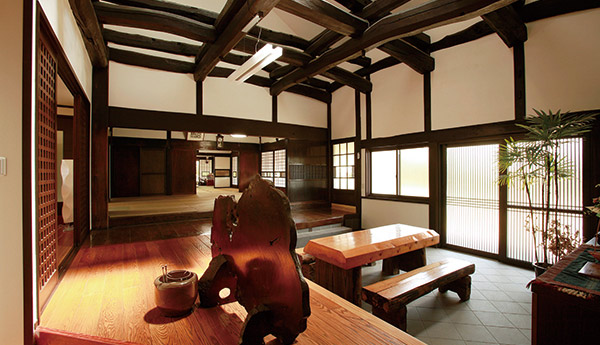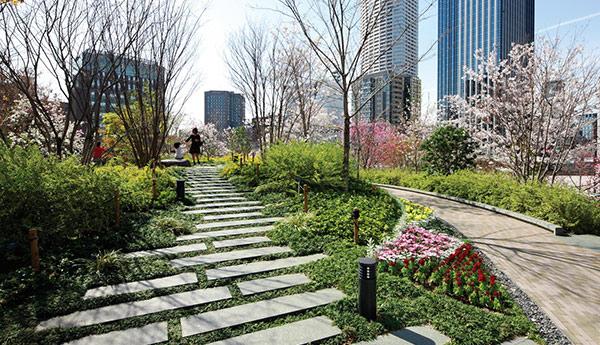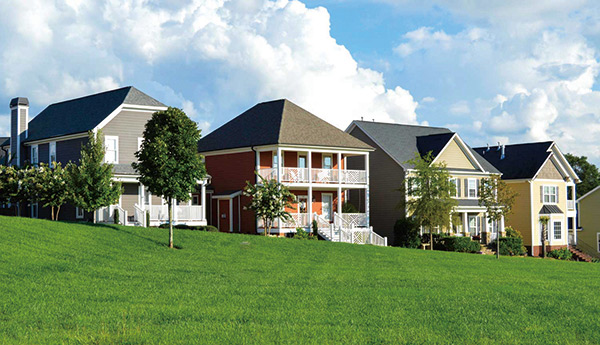 Main Business Figures (FY2022 Result)
Number of buildings sold and delivered in Japan
Custom-built detached house, rental housing, built-for-sale detached housing Total 9,416houses

Percentage of orders for ZEH type houses out of new custom-built detached housings (%) 77.2%

Fixed carbon content* 196,835t-CO2

* Including construction business
Value Chain of the Housing and Construction Business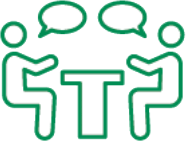 Sales/Product Development
Sumitomo Forestry Group's custom-built detached housings design provides our customers with optimal living.
The Sumitomo Forestry Group pursues better housing performance from a wide range of perspectives, including durability, earthquake resistance, fireproofing, insulation efficiency and universal design in product development.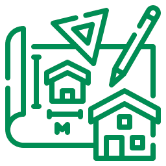 Design
The Sumitomo Forestry Group provides long-lasting, high-quality housing by fully taking into account safety, durability and the environmental impact at the design stage. We have maintained our ratio of houses certified as Excellent Long-term Housing for new custom-built houses through development such as Net Zero Energy Houses (ZEH) and the BF Method up until now.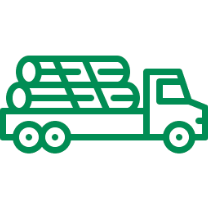 Materials Procurement
The Housing and Construction Business procures a wide range of materials from wood and concrete to kitchens and toilets. Promoting fair and responsible initiatives for these procurement activities are the social responsibility of the Group.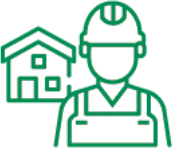 Construction
The Sumitomo Forestry Group works carefully and efficiently to ensure our daily work's safety and deliver completed buildings to our clients on time.
Therefore, we are building a system to ensure our policies and initiatives are carried out on-site by the construction contractors through implementation of safety training and environmental education.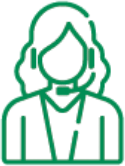 After-Sales Support
The Sumitomo Forestry Group aims to provide housing residents can live in over the long term by pouring its strength into after-sales support. Therefore, we conduct customer satisfaction surveys and have set up a call center. Sumitomo Forestry has been conducting free periodic inspections for 30 years after homes are delivered to their owners, and thereafter provides paid maintenance services according to maintenance plans. Owners can also extend the building warranty every 10 years to receive these free periodic inspections for up to 60 years.
Operations and ESG Initiatives
in the Housing Business
The Housing Business provides homes and services to give customers long-lasting peace of mind and safety in life while being environmentally sound in each process from development and design through construction, the use of sustainable wood and construction materials and the execution of construction on safe work sites as important issues.
One of the areas which we can contribute the most in reducing environmental impact is the reduction of greenhouse gases emissions from housings that people live in. Sumitomo Forestry sets ZEH order quotas and other targets for environmentally conscious products. Recommendations of ZEH housing while tailoring energy saving, energy generation and resilience function specifications to customer needs reduces the energy consumption of each household.
The Sumitomo Forestry Group will contribute to the realization of a prosperous and sustainable society from home building and popularization of non-residential wooden constructions to townscapes redevelopment.
ESG Initiatives in the Housing Business
Click here for related information