Reforestation Activities Contributing to the Society
Reforestation Activities Contributing to the Society
Reforestation Activities Contributing to the Society
Distribution of Free Seedlings and Buy Back Guarantee of Logs
The manufacturing subsidiary PT. Kutai Timber Indonesia (KTI) in Indonesia and the manufacturing subsidiary Vina Eco Board Co., Ltd. (VECO) in Vietnam distribute seedlings free of charge to local residents with the guarantee that they will buy the logs as raw material at market prices after growth. In 2015, KTI's aforementioned operations were recognized by the Indonesia Ministry of Environment and Forestry and awarded the Minister's Prize for contributing to local communities by generating stable income while protecting communal societies as well as environments.
Number of Seedlings Given to Local Communities
| Company Name | FY2022 result |
| --- | --- |
| KTI | 380,000 trees |
| VECO | 500,000 trees |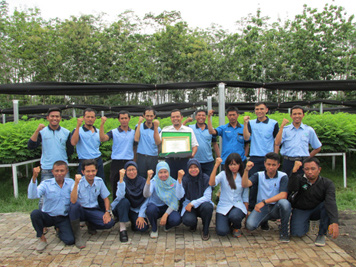 Promoting Certification of Forests Together With Local Communities
KTI organized Koperasi Serba Usaha Alas Mandiri KTI (KAM KTI)*, which is a community forestation cooperative association. In 2008, 152 hectares of planted forest were FSC®-FM certified, and in 2017, 206 hectares of Koperasi Bromo Mandiri KTI (KBM KTI)*, another forestation cooperative, received the same certification. As of 2022, KAM-KTI has expanded to 1,005 hectares and KBM-KTI to 1,330 hectares, with logs supplied to KTI. The area of certified forest has reached a total of 2,335 hectares. These certified forests will strengthen the manufacture and sale of products with high environmental value based on a growing supply of certified timber.
* KAM KTI: FSC-C023796, KBM KTI: FSC-C133562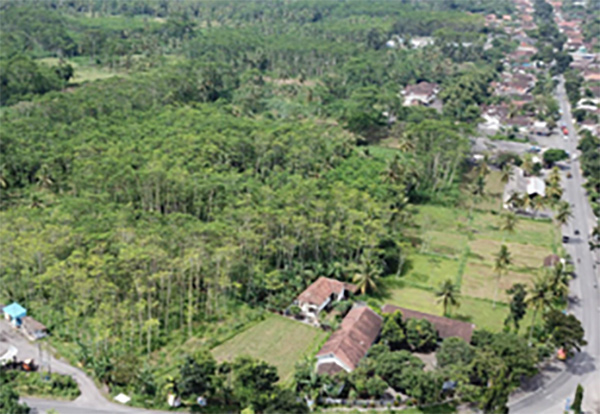 Contributing to Reforestation in Collaboration with Governments
Since 2013, Sumitomo Forestry has teamed up with the Japan International Cooperation Agency (JICA) to engage in forest management activities with Dien Bien Province in Vietnam, including forest conservation and forestation in deforested areas. Our comprehensive support has also included livelihood assistance to help reduce excessive dependency on forests. Among Vietnam's poorest areas, Dien Bien has suffered severe forest depletion due to practices by local residents such as expansion of farmland and burning of fields. Given its importance as the location of a hydroelectric generator dam and sources of water crucial for all of Vietnam, however, we assist with a portion of the support that JICA provides to the province, such as the formation of organizations to protect forests, conservation activities, forestation, fruit tree and vegetable cultivation support, as well as helping to provide feed for fish and livestock. This project ended in fiscal 2020, and Sumitomo Forestry supported it for approximately seven years. Our work, such as providing a total of roughly 45,000 seedlings to the local people, contributed to the revitalization and conservation of forests in the region, including about 29 ha of reforestation across six sites.
In Dien Bien Province, where open livestock grazing has been the local custom, the resulting damage to planted tree seedlings has become an issue as it prevents them from taking root and growing. Sumitomo Forestry is therefore promoting a forestation model that introduces the use of protective barriers. The seedling survival rate has increased compared to previous forestation models, thus confirming the effectiveness of the forestation model using protective barriers. The results have been acknowledged by the provincial Rural Agricultural Development Bureau, and received an award in October 2018.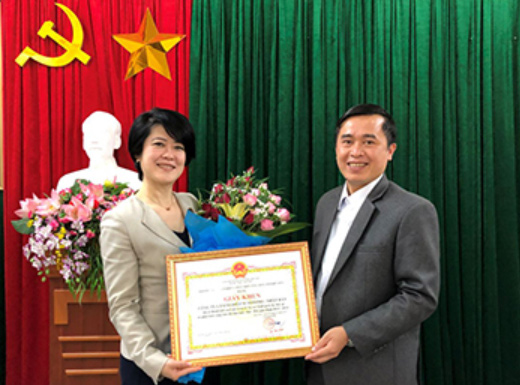 Reforestation Activities Contributing to the Society